UofT Scarborough Coalition Meeting - March 4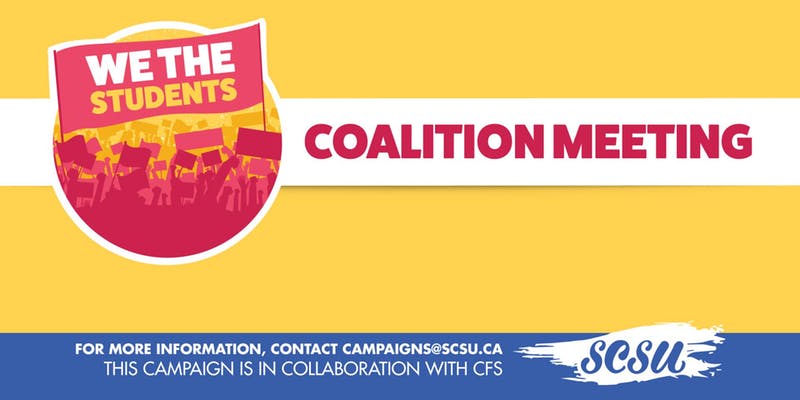 Date: Monday, March 4
Time: 5:30 pm to 8:00 pm (dinner starts at 5:30 pm, meeting starts at 6:10 pm)
Location: 1265 Military Trail, Student Centre, TV Lounge
We would like to invite you to attend our planning meeting for the We are the Students campaign. You may have heard that earlier this year the Ford government announced sweeping changes to post-secondary education. Our movement, built by students, workers, and community members are concerned with the changes made to OSAP, funding for post-seconday education, and the attacks on student organizing.
This week we have been working to engage the UTSC community in our response to these changes by collecting petitions, attending rallies and actions, and engaging community members in person and online.
This meeting is for all UTSC students, staff, and faculty that want to be apart of this movement and who want to have a say in how we move forward.
The evening will feature a brief overview of the changes and what they will mean for our community, but the majority of the space will be used to give community members the space to generate ideas of what our movement will look like in the coming weeks.
Dinner will be served between 5:30pm and 6:00pm.
At the Scarborugh Campus Students' Union we strive to ensure that all of our meetings are fully accessible. If we require any accomodations to ensure your particiaption, please email [email protected]