Western University Walkout: March 20th at Noon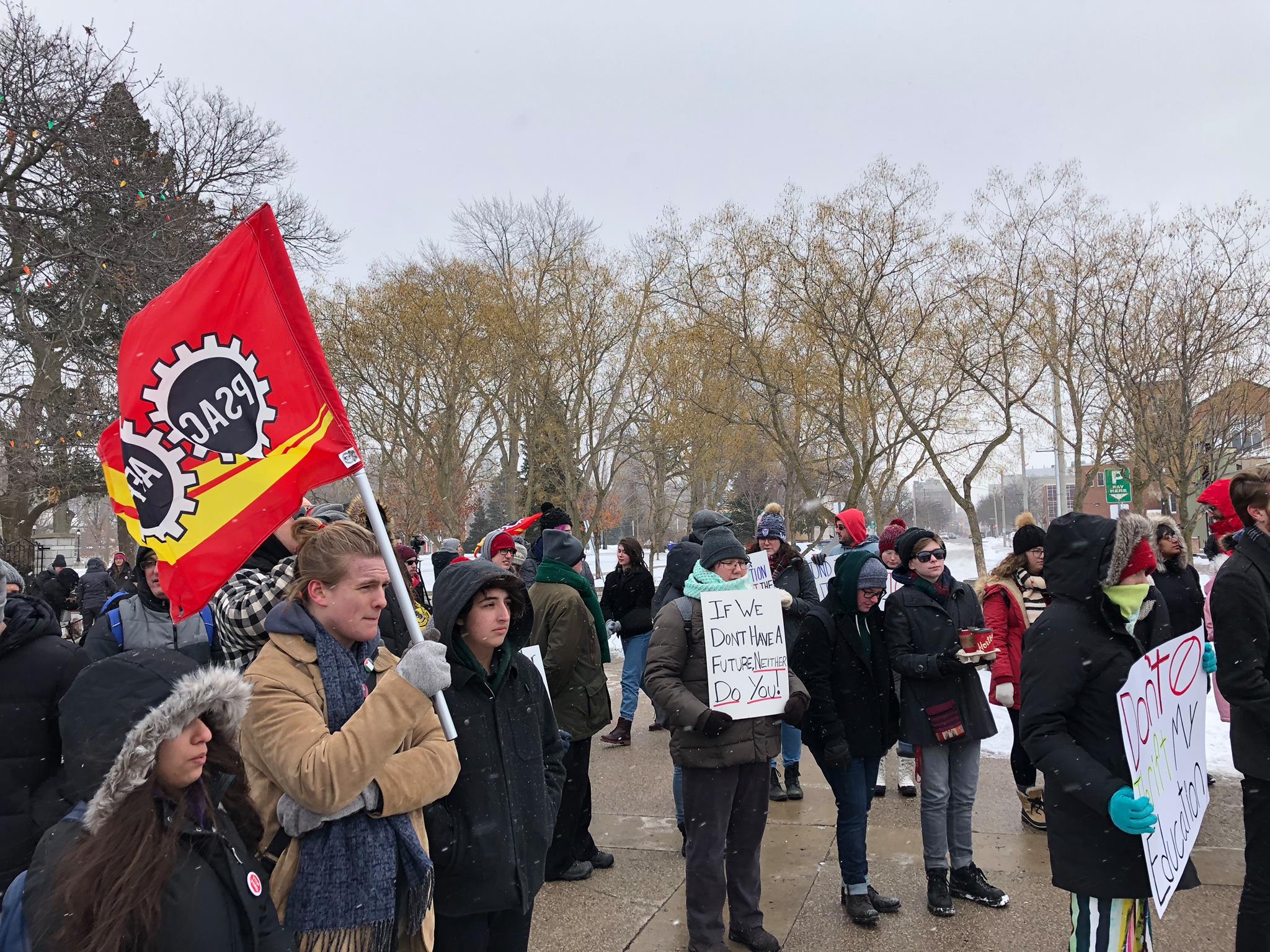 Join SOGS (Society of Graduate Students) and the London Student Coalition on Concrete Beach at the UCC on March 20, 12pm for a province-wide student walk out.
Stay tuned for more information.
Facebook event: https://www.facebook.com/events/2043546485762401/
---
CFS-ON
Province-Wide Student Walk out – Wednesday, March 20 at 12 pm (noon)
The students united will never be defeated! #WetheStudents
Join SOGS and students from across the province in a walk out on Wednesday March 20 at 12 pm to demonstrate to the Ontario government that we will not tolerate their attacks on students.
Students are walking out of the classes and calling on the government to:
Provide More Grants NOT loans,
Eliminate Tuition Fees for ALL Students,
Increase Public Funding for Public Education,
Protect Students' Independent Voices, and
Demand the Right to Organize.