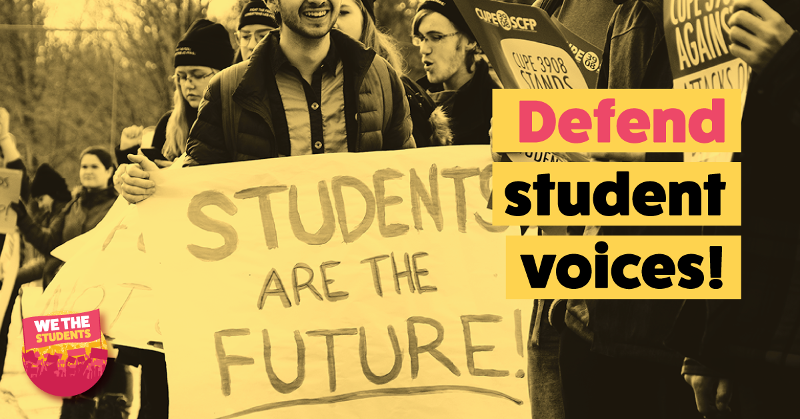 Below is a list of materials that can help in campus organizing.
Many organizations are releasing specific membership advisories, annoucements, and explanations of what is going on. You will find a list of materials here.

Following the Ford Government's announcement on post-secondary education yesterday further details have emerged that confirm any benefit students may experience from a reduction in tuition fees will be offset by other reckless changes being proposed. These severe changes will be felt across the province by students and their families, faculty, staff and administrations.